Fantastic Locatons Kickstarter
by Mike Shea on 30 November 2015
A year ago I began a new project. It was a project that spawned right from the heart of The Lazy Dungeon Master. We have a lot of great tools to build fun adventures but one of the hardest things to improvize are interesting and deep locations in which our adventures can take place. Based on this I started writing a new book called Sly Flourish's Fantastic Locations with fifteen locatons you can drop into any fantasy roleplaying game.
A book like this needs more than me writing a big pile of words. It needs great editing, beautiful design, and lots of internal art. All of those things cost money to produce.
And that's where you come in.
I have just launched the Fantastic Locations Kickstarter where you can help turn this book from a dream into a reality. As I mentioned, I've been working on it for a long time and really want to get this into our hands.
Here's the awesome cover by Guido Kuip and here's a sample of the introduction and first chapter.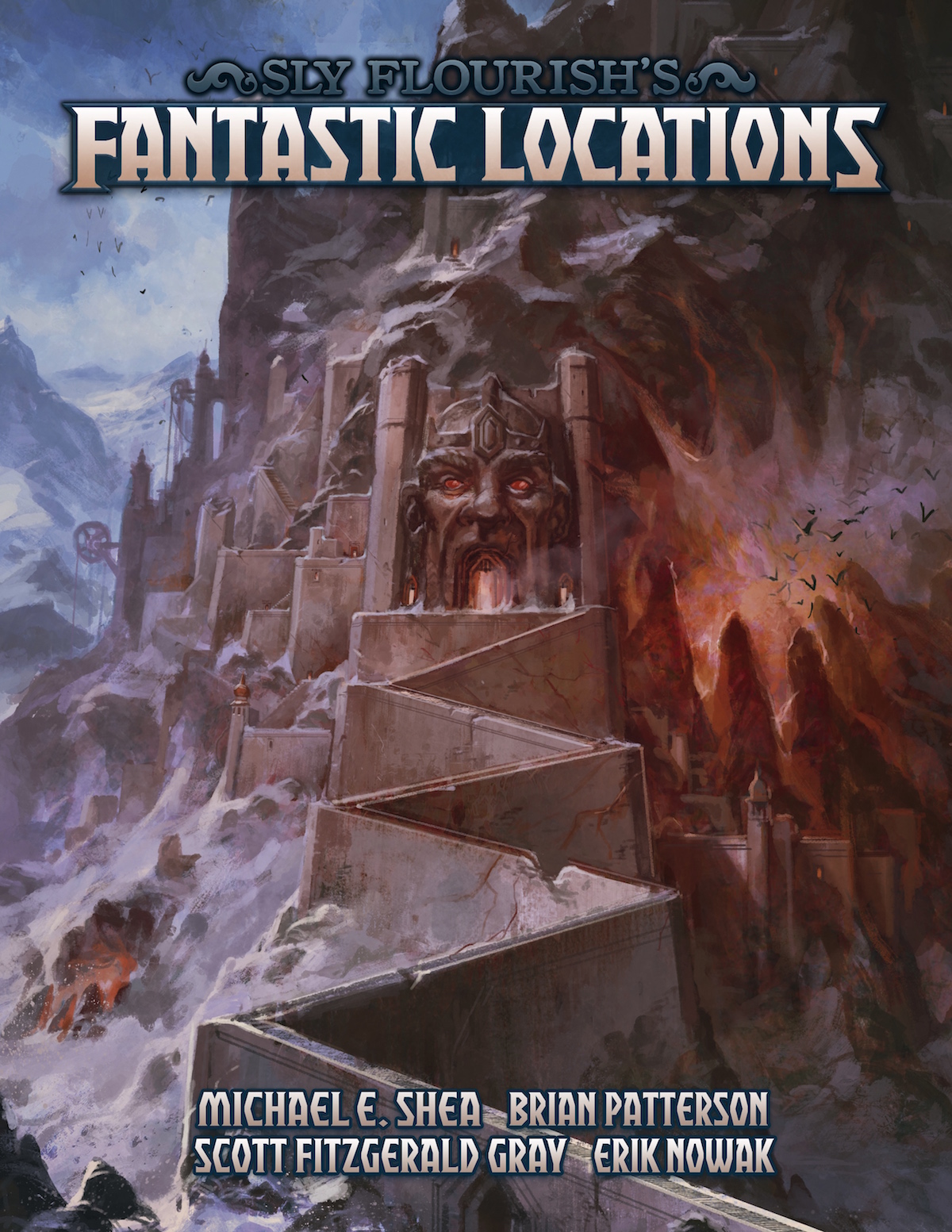 Please take a look at the Kickstarter and join us in bulding this fantastic book.
Related Articles
If you enjoyed this article please consider supporting me on Patreon and take a look at Return of the Lazy Dungeon Master, Sly Flourish's Fantastic Adventures, and Sly Flourish's Fantastic Locations.
You can also support this site by using these links to purchase the D&D Essentials Kit, Players Handbook, Monster Manual, Dungeon Master's Guide, or metal dice from Easy Roller Dice.
Send feedback to @slyflourish on Twitter or email mike@mikeshea.net.