Build Worlds, Not Stories
by Mike Shea on 8 June 2009
There are dozens of components that make a good D&D game. Encounter design, rulesets, table management, theatrics, fair rulings, map and tile layouts, props; all of these combine to build an enjoyable game. One element, however, requires special attention: story. There are many ways to build a good story for any medium. Today we're going to look at one particular way; the concept of building a story organically.
A great way to grasp this idea is to read Stephen King's excellent book, On Writing. In this book, King describes the act of letting a story grow on its own fueled by the interaction of realistic characters in a realistic environment. This doesn't mean fantasy has no place, it means thinking accurately within the world you've created.
Today we'll look at simple ways to build a story organically yet still maintain the structure needed for a good 4th Edition D&D game.
See Through The Character's Eyes
Building a story organically can come down to a simple question: How would your NPCs act when faced with the situation they are in? How will these actions lead to interactions and thus lead to changes in the world explored by the PCs?
The best way I've found to do this is to close my eyes and literally try to see the world through their eyes. What are they thinking? What motivates them? What actions will they take?
Consider a king or noble lord in a questionable kingdom. Five powerful adventurers, known as heroes in the land, have recently come to town. How will this king react to their presence? Will he invite them in for a closer look? Will he form alliances with them? Will he attempt to discredit them? Will he assassinate them? Will he do all of this? What does he see when he looks into the faces of his subjects when these heroes come to town?
Note that none of this fits into some clean story outline. There is no end destination that the characters inevitably move towards. There is only the interactions of the characters within their world.
Sandbox games vice Story-driven Games
There is much discussion in the RPG world of sandbox games and story-driven games. Sandbox games open a wide world for the player characters to explore. There is no overarching plot thread or story hook that moves them forward. Their world is their own to explore as they will. This is best seen in TV shows like Deadwood or games like Fallout 3.
Story-driven games focus on a single thread that moves the PCs from the beginning to the end. Little can change along the way that doesn't end up pointing back to the central story. Most video games follow this model, as do most movies and TV shows. Only rarely do they stray.
The best roleplaying games lie somewhere in between. Structure is important in any game. Many players simply don't have the will to find their own adventure. Something must get in their way to make them go one way or another.
The difficulty for a good dungeon master is putting out this seed and moving the story forward while still following the true will and action of their NPCs.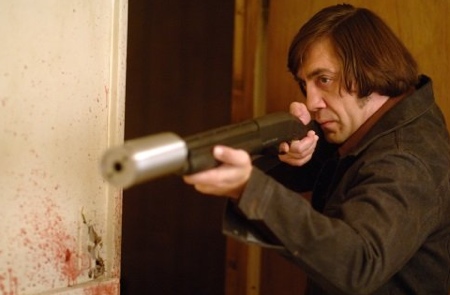 The Decision Tree
In his excellent book, Robin's Laws for Good Game Mastering, Robin Laws discusses the use of the decision tree - a simple planning aid that can help a game master plan ahead and still give the players room to make meaningful decisions. You don't have to know every possible future, but you might want to know the two most possible. In many cases it is best not to plan too far ahead as the story may move completely away from what you might expect.
While Occam's Razor might give you the two most likely paths a story may go, never dismiss how luck factors in. Just because something is likely to happen doesn't mean something completely unexpected may happen. Consider the movie "No Country For Old Men" and how chance factors in at nearly every stage in the movie. It was this swinging chance that separated this movie from any other heist plot.
If you walk away from this post with any single thing, it is this: Think through the eyes of your characters. Put yourself in their world and drive them by their intelligence and motivation. Don't be afraid of a story that feels out of control. It is from this situation that the best stories are made.
Send feedback to mike@mikeshea.net.